This year's Independence Day Celebration in Ocean Beach will not be the same due to the State of California's Stay-at-Home Order prohibiting large events and gatherings, and prioritizing public health. The Ocean Beach Fireworks is a long-standing tradition and cornerstone of summer celebrations in San Diego and the Ocean Beach Main Street Association is committed to honoring this tradition. Like many events our Ocean Beach Fireworks are going virtual.
The community is invited to enjoy fireworks from the past, while listening to your favorite patriot soundtrack.
Click here to view the virtual fireworks display!
You may access the video as early as July 1st at 9pm to ensure the best viewing experience at a time of your choosing. For further information, please contact Denny Knox at the Ocean Beach MainStreet Association office at (619) 224-4906.
Sincerely,
The Ocean Beach MainStreet Association
---
Celebrate the fourth of July in Ocean Beach with a spectacular fireworks display off the OB Pier in San Diego, California! Celebrate the official start of summer in Southern California by spending the day enjoying the many shops, restaurants and coffee shops in Downtown Ocean Beach.
We have free parking at our Main Beach Parking Lot as well as at our Pier Parking Lot. Spend the day picnicking with family and friends, swimming in the ocean, walking and playing in the sand and shopping along Newport Ave. Then bundle up as the sun sets and pull up a blanket for a really spectacular fireworks show from the OB Pier.
Join in on the fun as we celebrate independence this 4th of July in the place that represents independence in San Diego perhaps more than any other - Ocean Beach.
Fireworks begin at 9 p.m. OB time!
Don't forget your radio so you can hear the fireworks soundtrack being broadcast simultaneously during the show. Tune in to KyXy 96.5 to hear the broadcast!
For more information on how to really enjoy the OB 4th of July Fireworks Show while Mallowing Out click here.
---
---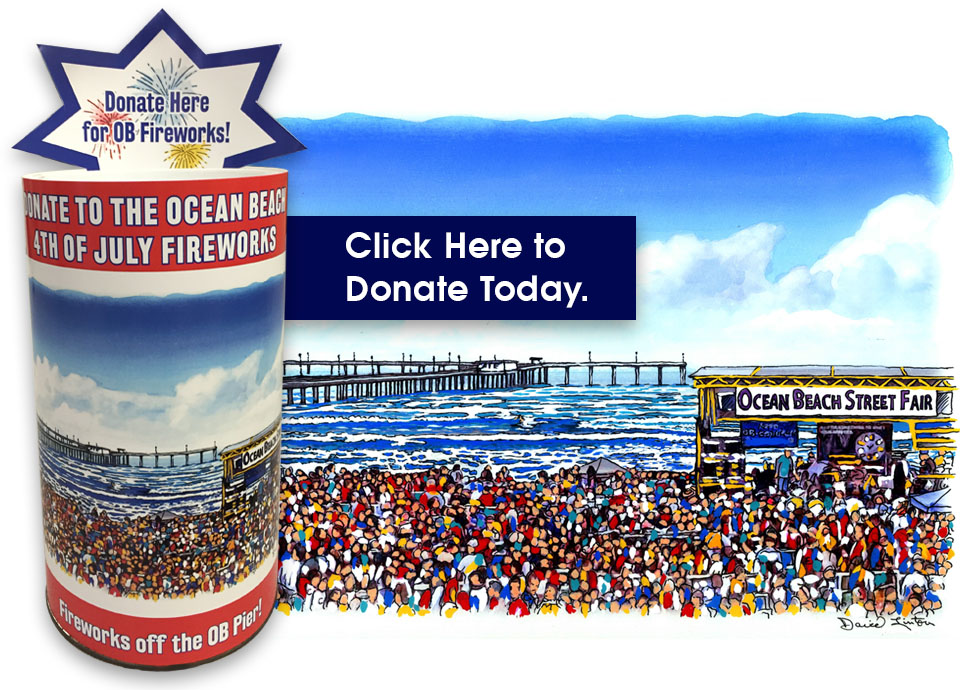 ---
---