Thanks to everyone who made the 2016 OB Oktoberfest a great party!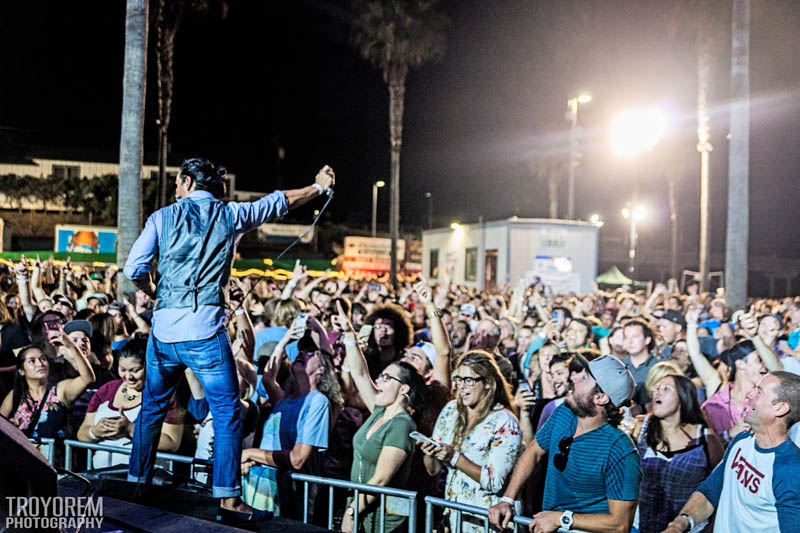 Check out the 2016 OB Oktoberfest photo album!
MARK YOUR CALENDAR for the 2017 OB Oktoberfest on Friday, October 6, and Saturday, October 7!
Held at the OB Pier Parking Lot (Friday and Saturday) and adjacent grassy area (Saturday only)
Newport Ave and Abbott St in Ocean Beach, San Diego, 92107
---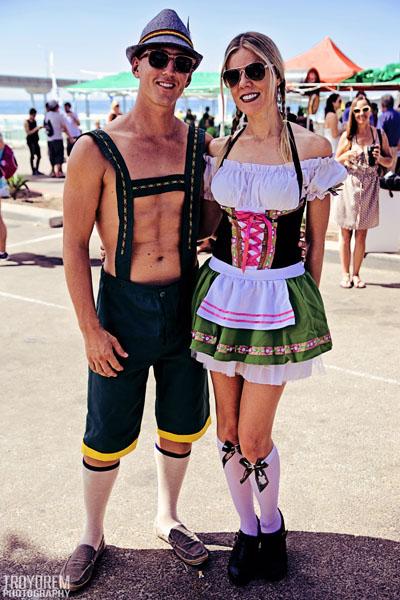 It's that time of the year again! Dust off your lederhosen, grab your favorite stein and meet us at the beach for the wildest Oktoberfest in San Diego!
The two-day event kicks off at 4:20 Friday afternoon with live music in the 21+ beer garden.
$5 will get you into the beer garden - where you can enjoy some classic German brews (along with local favorites too).
On Saturday in 2016, we started bright and early with the 5th annual OB Brät Trot at 9 a.m. All ages were invited to participate in the Brat Trot; registration is $25 per family (up to 6 participants) for the 2K Family Fun Run at 9 a.m. & $30 per person for the 5K Beach Run to follow at 10 a.m. Registration for the 5K Beach Run includes FREE entrance into the beer garden and 2 complimentary beers for runners 21+. Each Brat Trot run was be followed by a Drill Instructor workout on the beach.
NEW! to the event in 2016, there was a German and local microbrew tasting on Saturday benefiting the Warrior Foundation Freedom Station. The special tastings dubbed "Poured with Courage" were served by active and retired wounded service members. Tickets for the tasting were available at OBOktoberfest.com.
Check out the complete music and event schedule at OBOktoberfest.com!
Friday events:
Beer garden with live entertainment (21+, $5 entry)
Stein-holding contest
NEW! "Das Booty Flip" contest for a $100 prize
Balloon Blow
91X Happy Hour from 4:30-6:01 with 2 for 1 specials
Saturday events:
FREE beachside all-ages stage w/ performances by an OB Oktoberfest band, traditional oompah music, and local acts
Food and craft vendor area on the Veterans Plaza lawn (free entry)
Brat Trot beach runs to benefit Ocean Beach Community Foundation
Drill Instructor workouts on the beach
Beer garden with live entertainment (21+, $5 entry)
Optional "Brewfest" beer tasting featuring German and local brews poured by veterans
Sausage Toss Competition for a $1,000 cash prize
Stein-holding contest
Bratwurst-eating contest
Ms. Oktoberfest
and everyone's favorite Bratwurst Balloon Blow
---
---
Check out the photo album from the 2015 Ocean Beach Oktoberfest. Photos by Troy Orem Photography.
---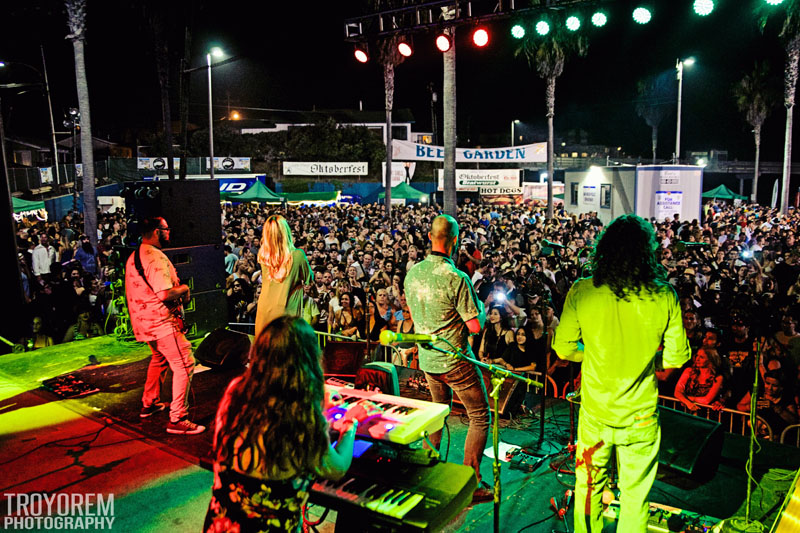 ---
Information on OB Oktoberfest events, contests, happy hours, band schedules, and more at www.OBOktoberfest.com
---