---
---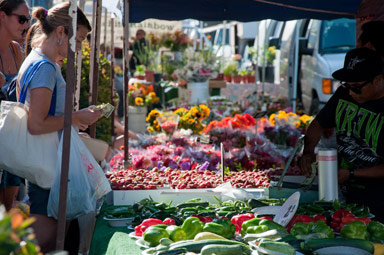 Join the Ocean Beach MainStreet Association to celebrate the 30th Birthday of the Ocean Beach Farmers Market on Wednesday, May 11, 2022, from 4 pm to 8 pm. Enjoy the sights, scents, and tastes that have endured for three decades, inviting the community and visitors alike to "meet me at the market" again and again.
This eclectic open-air market and relaxed feel has made the Ocean Beach Certified Farmers Market located in the heart of Ocean Beach the place to be on Wednesday evenings for decades.
The celebration on the 4900 block of Newport Avenue will include the unveiling of the canvas tote bag with the updated Farmers Market logo, along with an opportunity drawing to win Farmers Market favorites such as fresh flowers, plants, local produce, freshly baked breads, desserts, komchucha, green juice, honey, hot food, and much more. Stop by the OBMA's bright yellow information booth located in the middle of the market between 4 pm – 7 pm to receive your free opportunity drawing ticket and see if you're a winner! While you're at the information booth, the OBMA team enjoys answering questions about the community and local merchants.
---
Do you have a special memory or moment involving the OB Farmers Market that you'd like to share with the world?
---
The Ocean Beach Farmers Market is open every Wednesday rain or shine. Our organization is proud to be a Certified Farmers Market (CFM) through the California Department of Agriculture. This certification ensures a high quality and fresh produce is brought to the market and allows the community to experience a diverse market with the opportunity to meet the farmers and learn how their food supply is produced.
The Ocean Beach Farmers Market has over 100 vendors including certified farmers, artisans, and crafters, pre-packaged food, hot food featuring cuisine from around the world, and lots more. Come out and experience everything the OB Farmers Market has to offer and explore this eclectic market and community.
We recommend you leave your pets at home as our market is quite busy and the pavement can be very hot.
---
Many thanks to Mallory's New Furniture Store at 4905 Newport Avenue for being an awesome supporter of the Ocean Beach MainStreet Association's Ocean Beach Certified Farmers Market. Be sure to stop in their store and say thank you!
---
---
---
---
---
Temporary ADA parking is available for the community on Wednesdays from 2:30 pm – 9:00 pm.
The 3 temporary spaces are located on the 1800 block of Bacon Street between Newport Avenue and Niagara Street.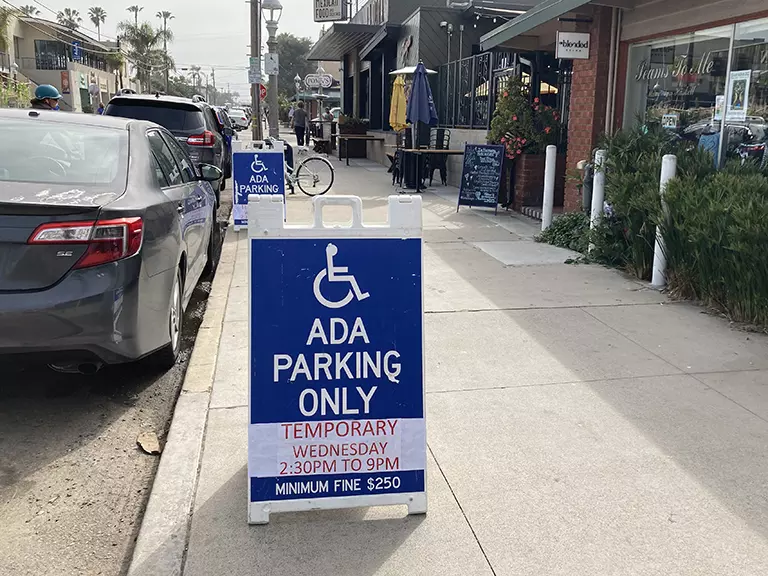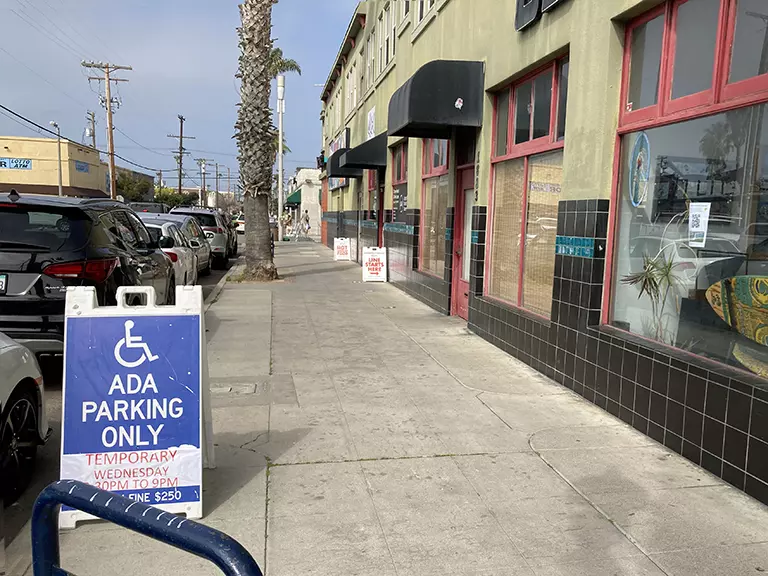 ---