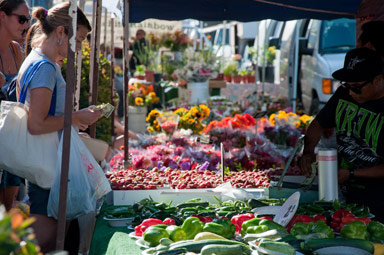 If you are looking for some fresh produce and a way to support San Diego's local farmers, look no further! You've come to the right place. The Ocean Beach Farmers Market is fully open and occurs every Wednesday from 4-8 pm and is located on the 4900 Block of Newport Avenue between Cable and Bacon Streets in Ocean Beach.
The Ocean Beach Farmers Market is a fresh-air grocery store with a focus on fresh fruits, vegetables, spreads, baked goods, honey, kombucha, flowers and more! We have food vendors who will provide to-go food, which you may take home to enjoy. We are proud to be keeping farmers farming and providing Ocean Beach with fresh, high-quality produce and pre-packaged foods.
Enjoy all the makers and artisans at our market. While you are visiting the OB Farmers Market, please browse in our many shops.
We recommend you leave your pets at home as our market is quite busy and the pavement can be very hot.
---
ParkConnect is an online parking service that connects empty parking spots with drivers looking for a place to park. Drivers can book a convenient and affordable spot in seconds.
---
---
---
---
For Information...
---
Temporary ADA parking for OB Farmers Market in the Union Bank parking lot off the alley by the drive up. Union Bank is located at 1858 Cable St, San Diego, CA 92107.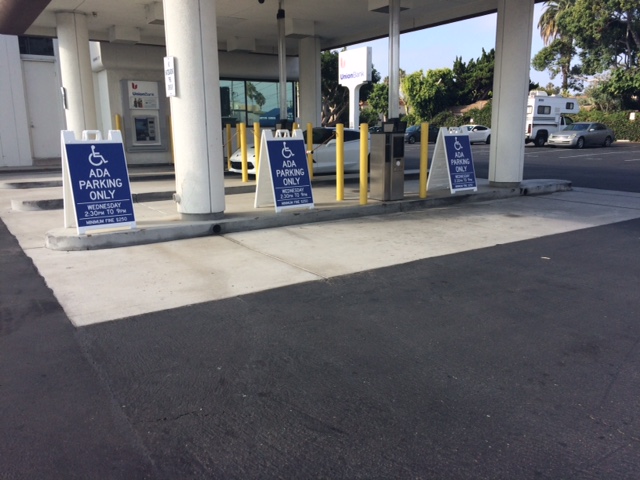 ---