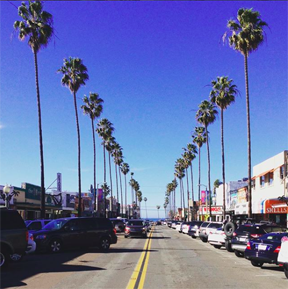 New OB Shop & Dine Rewards Card Gives Discounts For Shopping Local!
The OB Shop & Dine Rewards Card promotes small, locally-owned businesses and encourages customers to shop local. The card, which sells for $30, will give cardholders discounts at any participating local business through 2018.
The Ocean Beach MainStreet Association (OBMA) started the program earlier this year and launched the card at the Ocean Beach Street Fair and Chili Cook-Off. The funds raised from sales of the rewards card will go towards community beautification and safety programs, which help create an inviting shopping district in the heart of Ocean Beach.
Participating businesses include: OB Surf Lodge, Raglan Public House, South Coast Surf Shop, Apple Tree Market, OB Brewery, Sapporo Japanese Restaurant, Newport Quik Stop, The Electric Chair Salon, Mother's Saloon, OB Kabob, Hummus Mediterranean Kitchen, and Voltaire Beach House.
---
Discounts are as follows:
Hummus Mediterranean Kitchen: 20% off
OB Surf Lodge: 15% off
South Coast Surf: 15% off Clothing & Accesories
Apple Tree Market: $5 off purchase of $50 or more
Raglan Public House: 15% off 
Newport Quik Stop: 15% off
OB Brewery:15% off
Sapporo Japanese Restaurant: 15% off
The Electric Chair: 15% off all services
Mother's Saloon: 15% off
OB Kabob: 10% off
Voltaire Beach House: 10% off
---
To purchase a card online, visit: https://oceanbeachsandiego.com/obmastore/2018-ob-shop-dine-card. Cards are also available for purchase at the OBMA office located at 1868 Bacon Street, San Diego, CA 92107. Hours are Monday – Friday, 9 a.m. – 5 p.m. Online purchases can be  picked up in person at the office to save on certified shipping charges. For more information, please contact the OBMA at 619-224-4906.